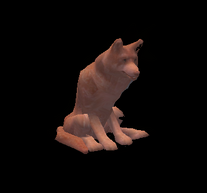 The Bald Wolf is an animal from the Made up Madness expansion pack.
Description
Edit
This wolf is naked, Clean naked, do not see his ummm.... you know, what can I say, I liked it how Dumbledore preformed his moves while not wearing anything on dgf
Stop Requesting a wiggy on it. It's for 10 year olds and over.