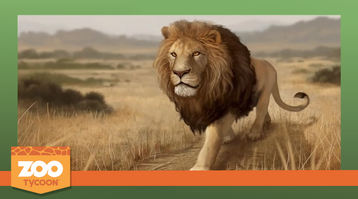 The Barbary Lion Dilemma is the name of the first community challenge in Zoo Tycoon. The challenge is only available for the Xbox one version of the game. The goal of the challenge was to individually release 50 Barbary lions into the wild. You can do so by leveling up your Barbary lions to level 15 and then release them to the wild (more specifically, the Algerian Savannah Range). You need to do this 50 times to get the challenge. Completing the challenge will reward you with an achievement. The achievement is worth 85 gamerscore and it will look like the picture on the right. Microsoft has stated that it will donate money for the conservation of the Barbary lions which are extinct in the wild.
Ad blocker interference detected!
Wikia is a free-to-use site that makes money from advertising. We have a modified experience for viewers using ad blockers

Wikia is not accessible if you've made further modifications. Remove the custom ad blocker rule(s) and the page will load as expected.