---
---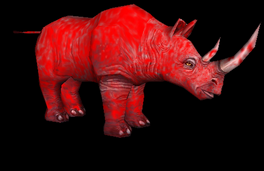 Do not confuse with Rhino.
The Red Rhino is an animal from the Made up Madness expansion pack. It is considered to be poorly made.
Description
The red rhino is actually born from a black rhino, the parents have no idea why he was like that. This guy likes to beat up bad guys like you, so don't mess with him or else.
Gallery