---
---
---
Underwater Designs was created by me I could use some help there with setting it up.
Underwater Designs is in dire need of a mesher and skinner I would be very grateful if you could donate some of your time to help out on this XP called Ancient Seas.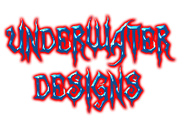 http://z7.invisionfree.com/Underwater_Designs/index.php?act=idx
Ad blocker interference detected!
Wikia is a free-to-use site that makes money from advertising. We have a modified experience for viewers using ad blockers

Wikia is not accessible if you've made further modifications. Remove the custom ad blocker rule(s) and the page will load as expected.