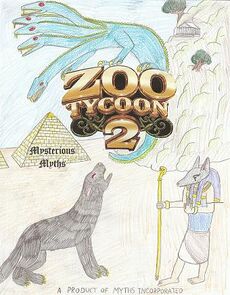 From the hideous hydra to the ferocious fenrir, all the most terrifying creatures from the ancient stories have come to terrorize you in Mysterious Myths! Created by the M. Inc team, Mysterious Myths is a UXP containing myths from Greek, Norse, Egyptian, Arabian, Indian, Japanese, and Native American mythologies. Coming soon to your zoo.
Animals
Norse
Greek
Egyptian
Links
Ad blocker interference detected!
Wikia is a free-to-use site that makes money from advertising. We have a modified experience for viewers using ad blockers

Wikia is not accessible if you've made further modifications. Remove the custom ad blocker rule(s) and the page will load as expected.